After installing the October and also the November patches we experienced the following error: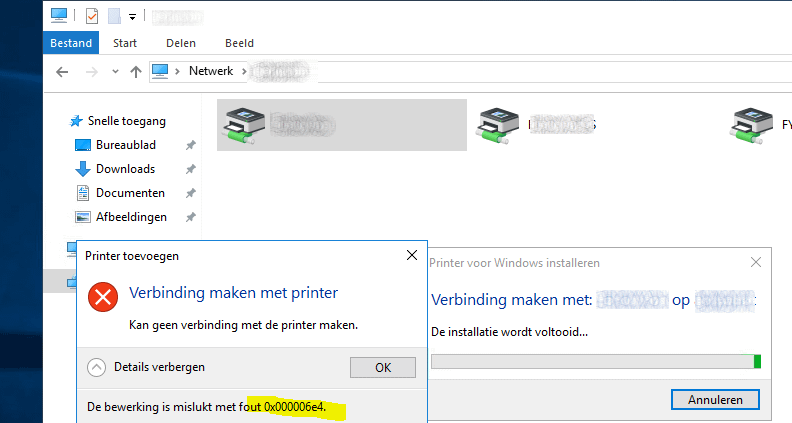 In order to fix this issue we tried all sorts of solutions such as uncheck – apply – check and apply the client side rendering on the printerserver for the affected printers. See the link where the cycle is explained: https://community.pharos.com/s/article/Blueprint-Enterprise-Printing-from-Windows-10-Apps-produces-two-print-jobs-for-the-user
This did not do anything for us sadly. After setting the below GPO on the client machines our issue was gone in seconds! Weird that it is needed, as the printer was already set to spool on client side. But as goes with Microsoft, sometimes unlogical things fix issues.
See below the setting needed on our Citrix farm: